Nobody Does It Better than Soho Cleaning Company!
We provide you with the cleanest carpets and rugs you could possibly hope for. Our completely secret cleaning technique gets to the heart of the thread in your carpets and rugs and removes all traces of dust and dirt that can deaden the colours and fade them. You won't believe your eyes when you see how immaculately clean your rugs and carpets can be! And then you won't believe how cheap our Soho carpet cleaning services are! It's important that your home is as clean as it can be so that you can relax in a comfortable environment. Don't spend your leisure time cleaning your rugs and carpets when we're just a phone call away.
Want to Reduce Your Carbon Footprint in the W1 District? Book Soho Carpet Cleaners!
Soho Carpet Cleaners takes its responsibility to the environment very seriously which is why we only use green products and techniques for our superior carpet and rug cleaning services Soho. We don't think it's necessary to use harsh chemicals to do a great job and so we don't! We don't want to leave behind any mess or create any hazardous fumes in your home because then you wouldn't be happy! You can have the cleanest carpets in your home or office and reduce your carbon footprint when you hire our green carpet cleaners Soho. Also, you'll notice a lot less house dust irritation every morning because our incredible rug cleaners remove almost all the invisible dust particles that get trapped in the thread of your floor textiles.
We Have Soho Cleaning Service to Suit Your Needs
There's no job too big or too small for our professional home and office carpet cleaning in Soho. You can choose which method you would like your carpets cleaned by – either steam carpet cleaning or dry cleaning. Both techniques are just as effective although on a practical level, carpet cleaners doesn't require any drying time and so carpets and rugs are good to go as soon as we're done. No matter what your requirements are, we will have a cost-effective service just right for you. Throughout the W1 postcode area, our vans are recognised all the time because we're the firm that can be trusted. If you would like a free consultation, call 020 3198 1947 today.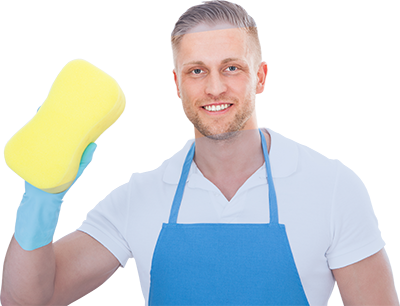 Need Your Carpets Cleaned by Professionals? Book Soho Carpet Cleaners
You won't find another company in Soho who will be able to beat our low prices or our professionalism when it comes to getting your carpets clean. Years of experience have made us experts in our field and because our carpet cleaners are so efficient, we get the job done which saves you time and money! We have a wide network of teams available in the WC1 postcode ready to meet your carpet cleaning challenge! If you live or work anywhere in the WC2 or surrounding areas, call 020 3198 1947 today and we'll tell you about our special offers on Soho carpet cleaners services.


CONTACT INFO
Company name:
Soho Carpet Cleaners
Telephone:
020 3198 1947
Opening Hours:
Monday to Sunday, 07:00-00:00
Street address:
16 Connaught Street
Postal code:
W2 2AH
City:
London
Country:
Latitude:
51.5147160
Longitude:
-0.1646400
E-mail:
office@sohocarpetcleaners.com
Web:
http://sohocarpetcleaners.com/
Description:
Our incredible carpet cleaners provide professional cleaning service using special techniques across Soho, W1. Dial 020 3198 1947 and book us now.